BUREEQA SHAASH COLLECTION

STAND OUT FROM THE CROWD
BUREEQA SHAASH COLLECTION
STAND OUT FROM THE CROWD
SHOP NOW
SHOP YOUR DREAM BRIDAL WEAR & ACCESSORIES WITH ILWAAD SHOP
Are you ready for an amazing online shopping experience? Check out Ilwaad Shop, where you will find a outstanding selection of everything bridal.
We can customize your bridal dirac to various colors and fabric of your choice.
If you can't find what you are looking for or you want to have an exclusive bridal dirac, contact us today!
WHATSAPP: +44 7543 385660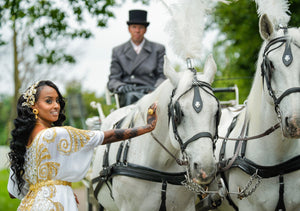 NIKKAH DRESSES COLLECTION
BUREEQA SHAASH COLLECTION
PRE-ORDERS DELIVERY TIME 3-12 WEEKS
AVAILABLE SOMALI BRIDAL DIRACS - ready to be shipped